FREE Implant Consultation
You only get one chance to make a first impression!
· One Doctor · One Location · One Price
They look so natural that most people will never know the teeth aren't real. They feel so natural that you will be laughing, talking, and eating as if you still have your original teeth.
It can easily be said that dental implants equal confidence! We want you to see how awesome dental implants can be for you, so we are offering you a FREE Dental Implant Consultation with Dr. Atherly.
You definitely want to take advantage of this deal! You will soon be wondering what kept you waiting so long to get dental implants.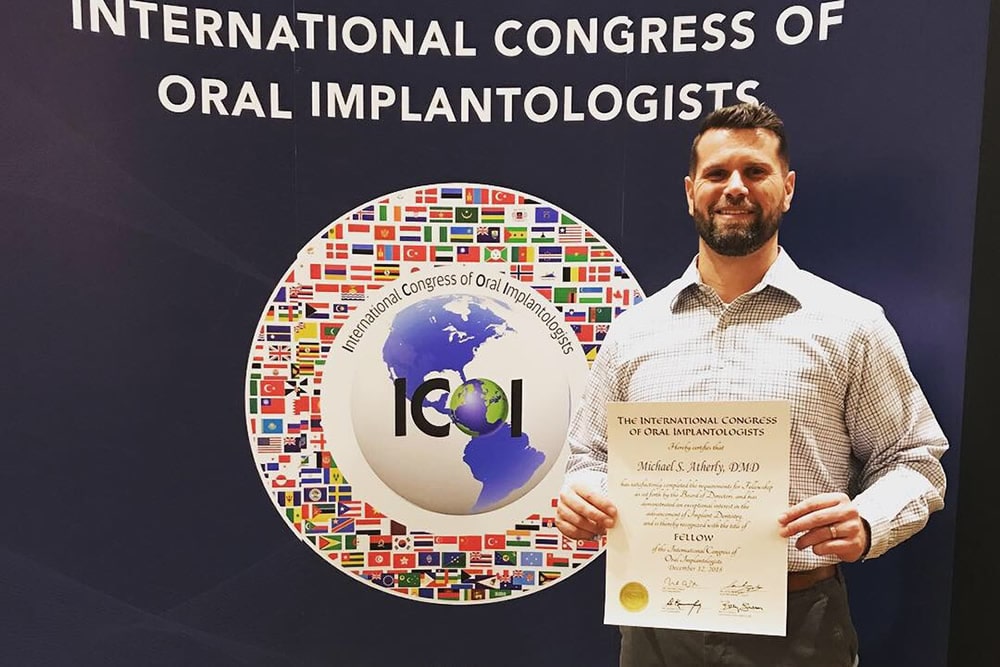 Friendly and chatty staff...feel very welcome in the office. Dr. Atherly is very gentle and explains what he's doing as he goes along. His suggestion of the jaw support made the hour in the chair much more comfortable. The finished result of my filling replacements look great! And of course, as always, the call afterwards to check on how I was feeling was very kind.