$99
TAKE HOME
TEETH WHITENING
Are you ready to make big changes to your oral health? Do you want to get the New Year off to a good start by improving your smile? Pebble Beach Dental's $99 Take Home Whitening Special* is perfect for you!

For the low price of $99 you will get a set of take-home trays and two tubes of whitening gel, allowing you to whiten in the convenience of your own home, on your own schedule!

Contact us today to take advantage of this special, we look forward to hearing from you!
Give Us A Call Today To Claim This Offer!
Click the button below to be automatically connected with our front desk. One of our friendly staff members will take care of you!
*New patients only. Must have exam and x-ray first.
Call Today: (916) 347-0575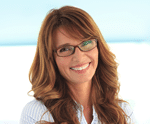 Rachel L.
"I have been going to pebble beach dental for a few years now. I have never been a fan of going to the dentist and now I have a dentist office I trust. The staff is very friendly and always makes you feel right at home. Always a great experience!"